The ACOM campus is designed to provide the full student experience. The 110,000-square-feet facility is equipped with the latest technology creating a productive learning environment for students. The auditoriums and laboratories are designed to provide increased visibility for each student during lectures and sessions. The college features a primarily electronic library and the Clinical Competency Center resembles the testing environment students will encounter during the National Board of Osteopathic Medical Examiners (NBOME) exam, helping to ensure that students are prepared and comfortable at the Board exam. Faculty offices are conveniently located on the second floor, close to student classrooms, ensuring that students have the opportunity to professors as needed.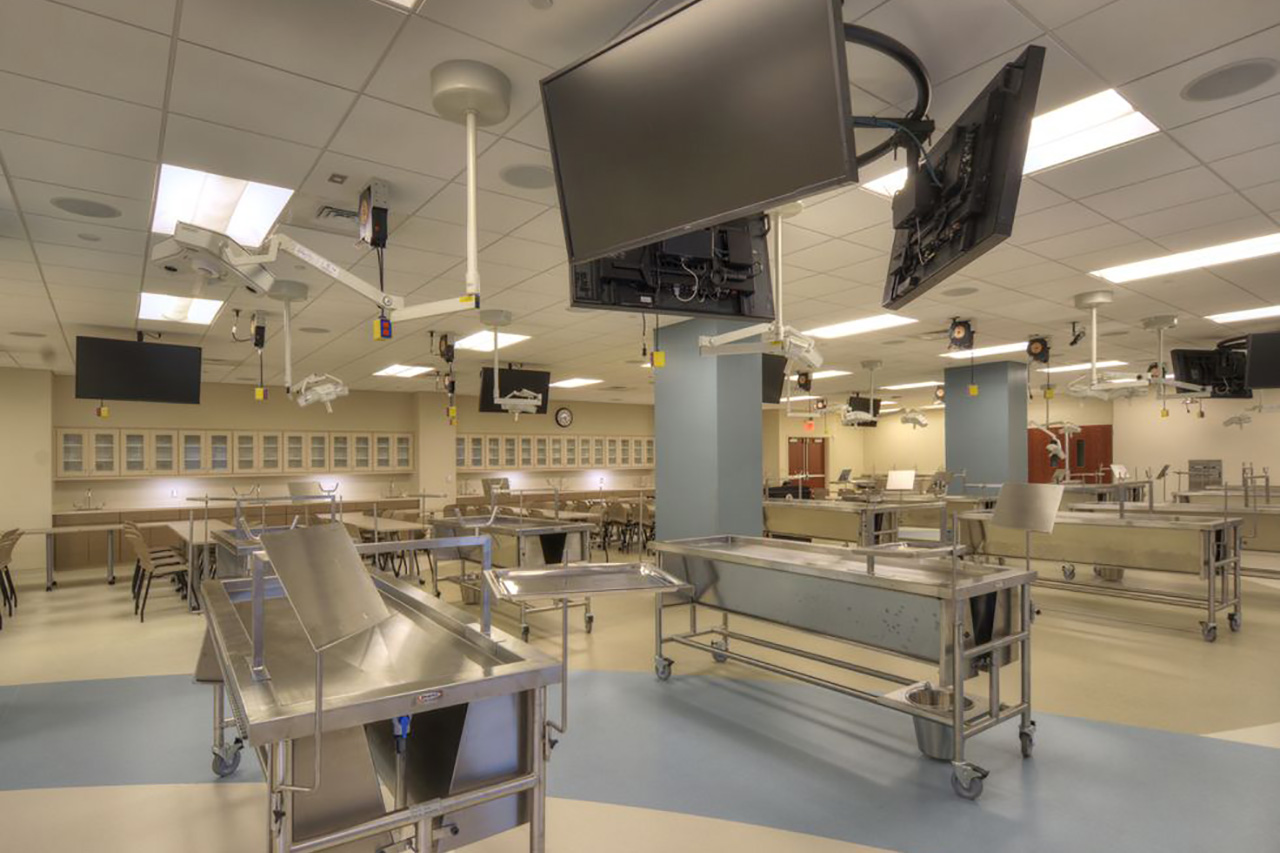 Anatomy Lab
Learn More
This anatomy lab is equipped with numerous dissection tables, TV monitors, computer stations and a handheld examination camera used to project images to the monitors. The lab includes onsite cold storage for anatomical donations with an additional freestanding morgue located on campus.
OPP Lab
Learn More
The 5,000-square-foot Osteopathic Principles and Practice (OPP) Laboratory is equipped with numerous height-adjustable tables and an overhead projection system that displays to TV monitors located around the room. The lab is spacious and open without obstructive structural columns to increase visibility during curricular activities.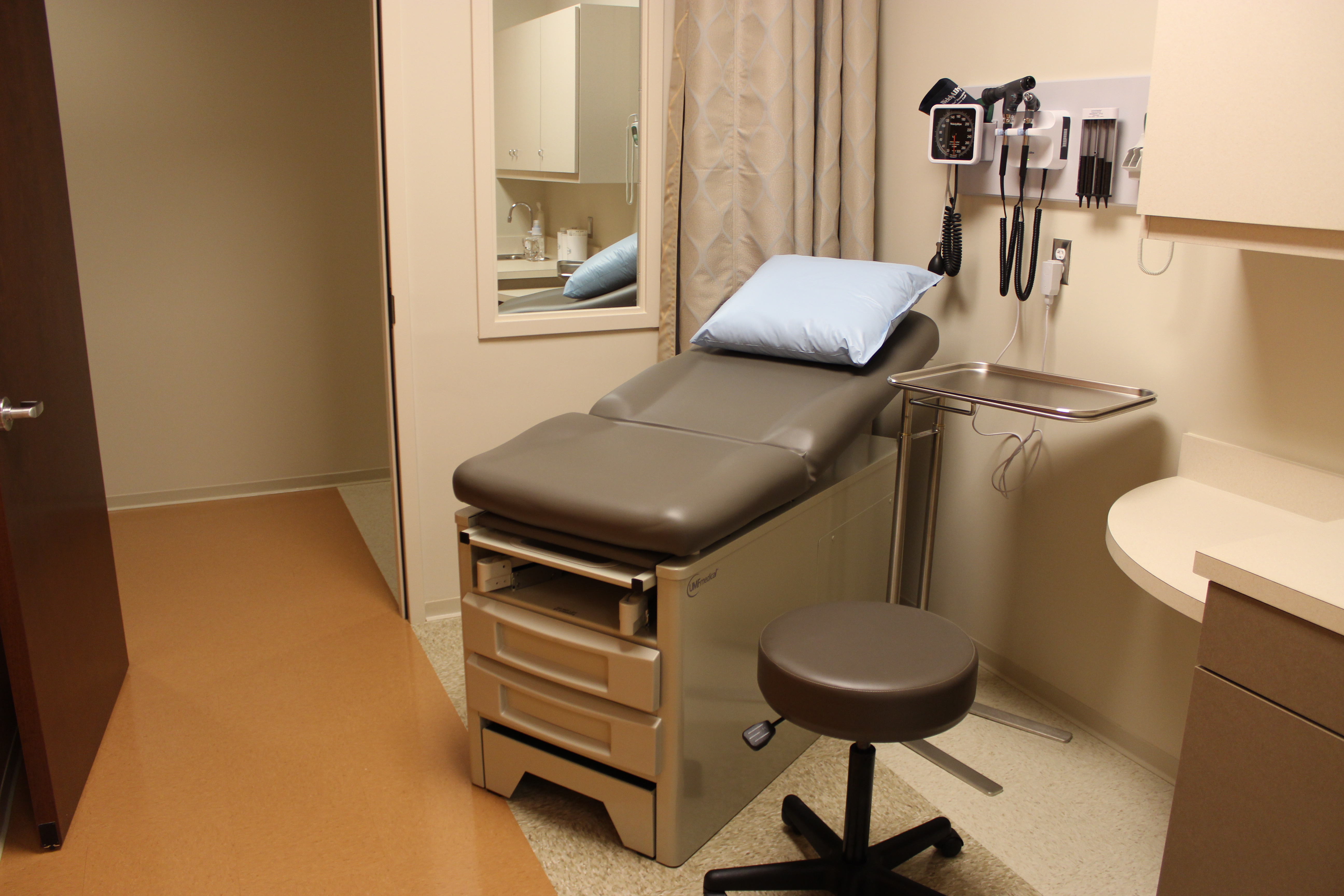 Performance Exam Suite
Learn More
The Performance Exam Suite (PES) features 16 fully equipped examination rooms, patient and student waiting rooms, and a central control room. Exam rooms include microphones and two cameras to capture the full patient encounter, as well as an associated grading station behind two-way mirrored glass.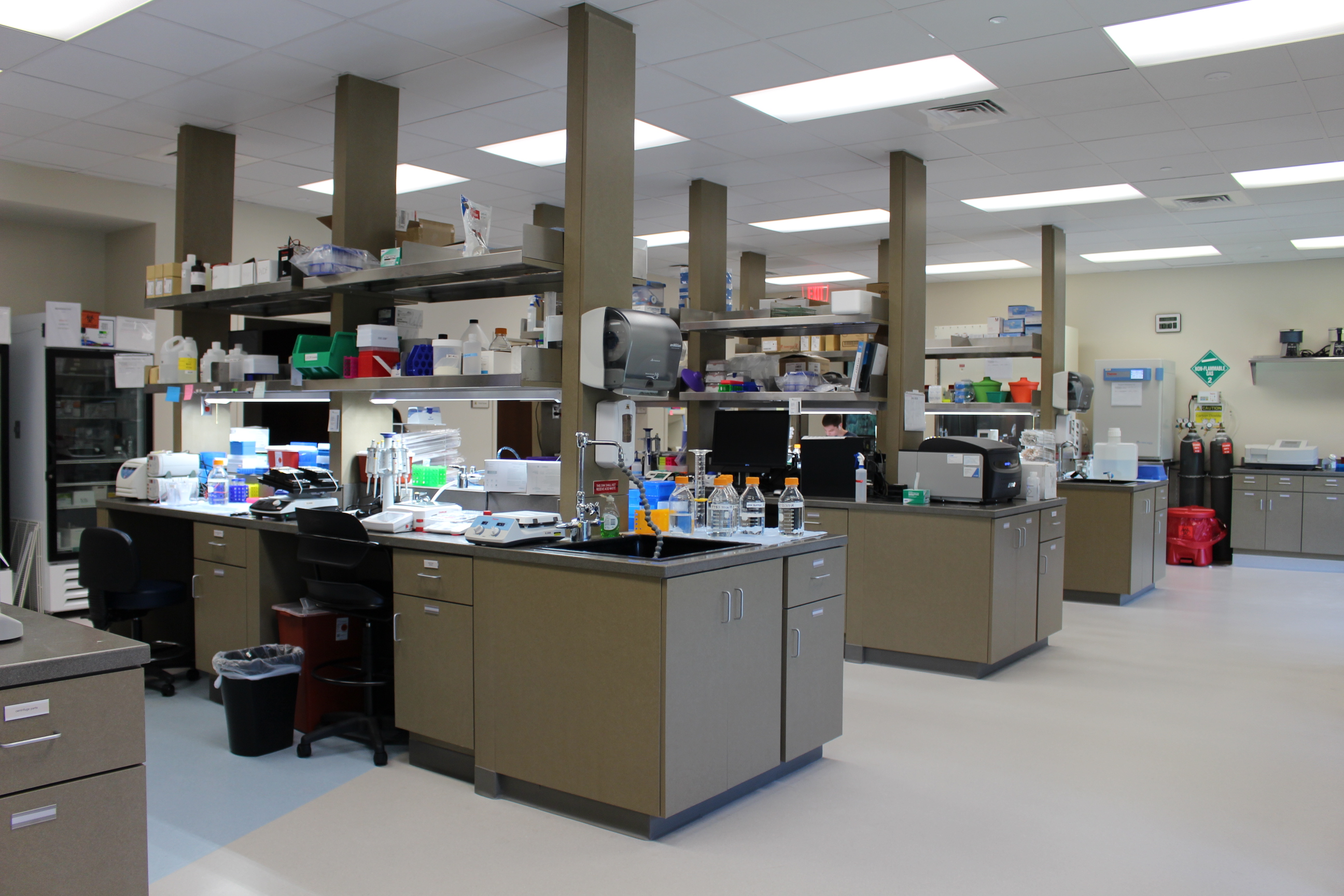 Research Lab
Learn More
The nearly 4,000-square-foot Center for Research, located on the third floor, features multiple work stations for bench research and dedicated rooms and core equipment for microscopy, tissue culture and histology.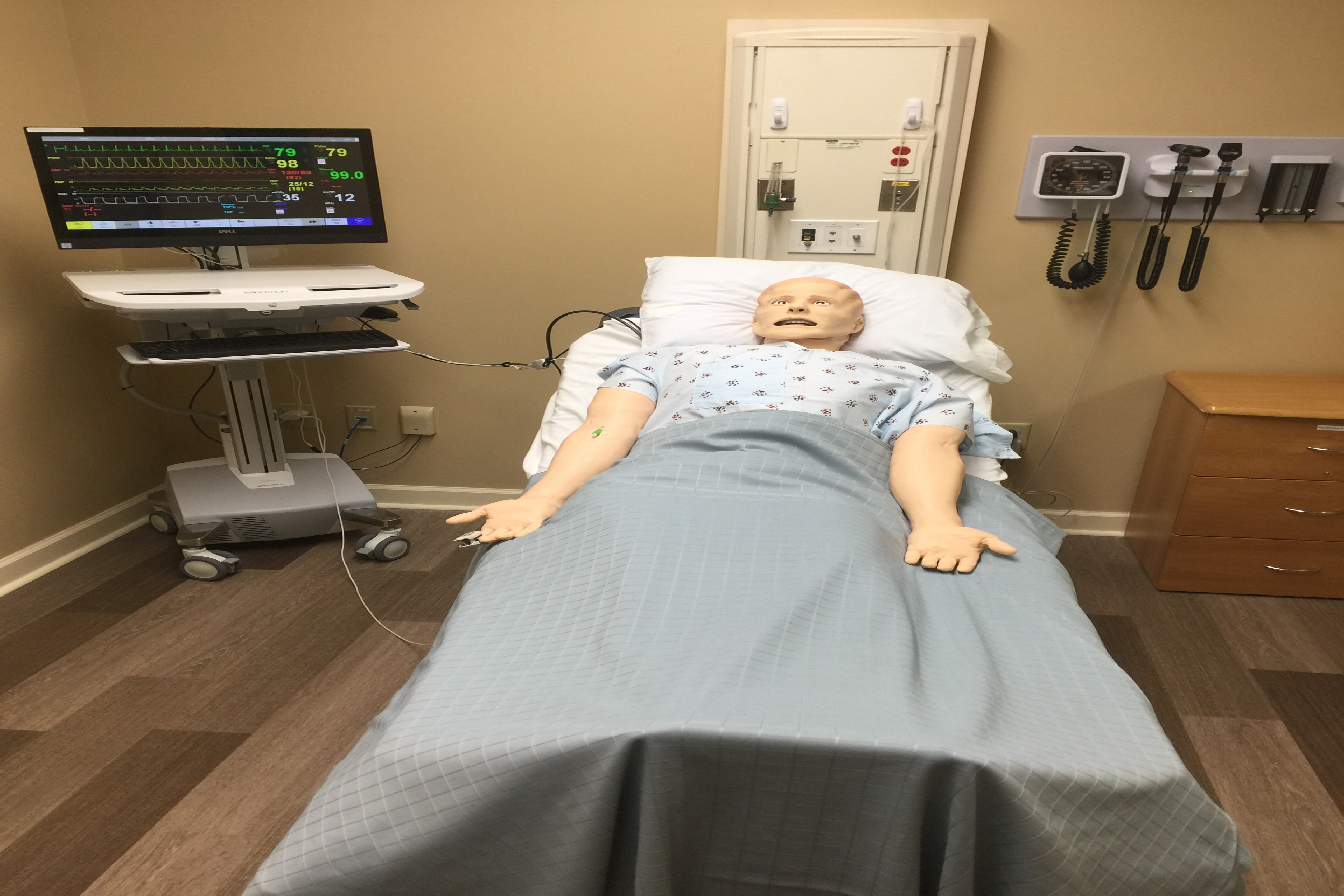 Simulation Center
Learn More
The state-of-the-art Center for Excellence in Simulation is complete with four simulation bays and high-fidelity manikins providing a high-risk medical encounter in a safe environment. ACOM fully integrates simulation into the systems-based curriculum, giving each student a weekly experience.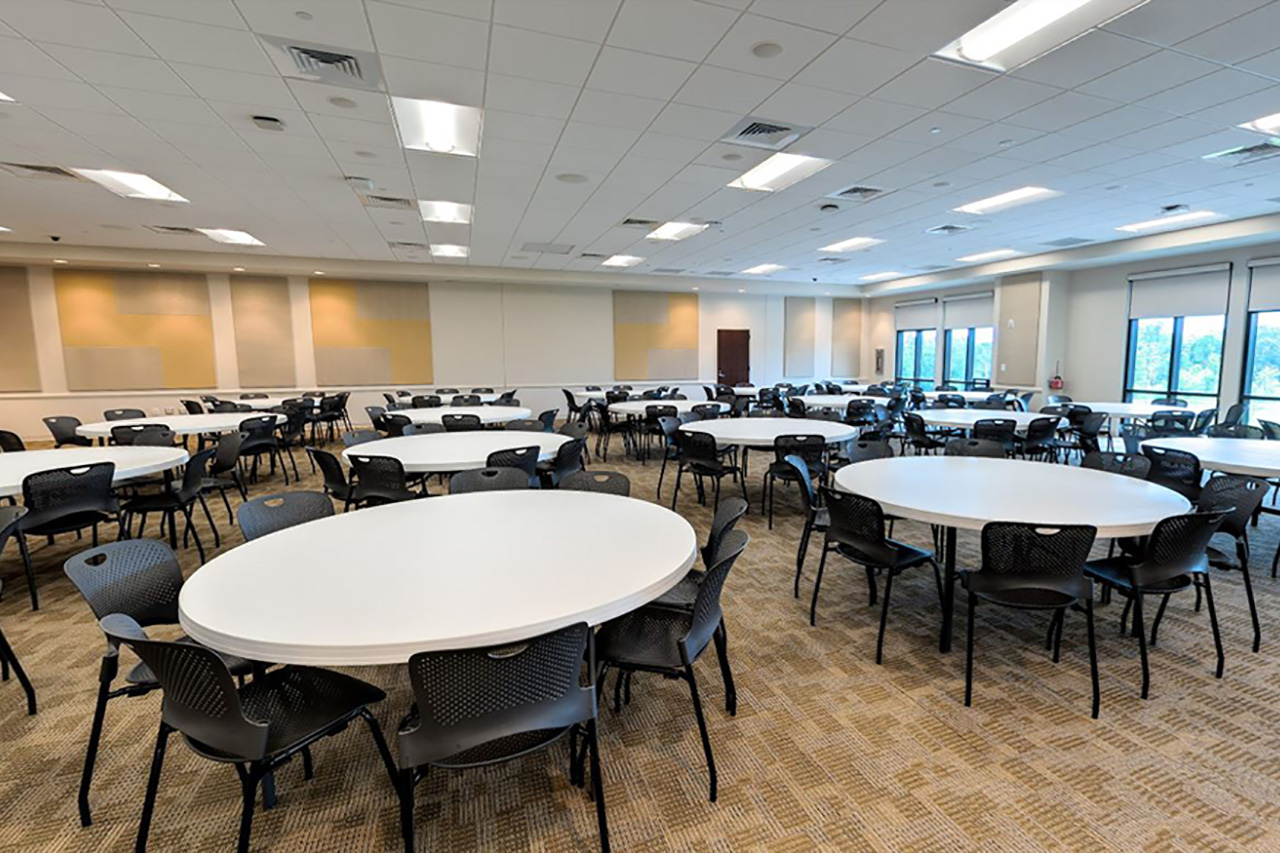 Team-Based Learning Center
Learn More
The 6,100-square-foot Team-Based Learning (TBL) Center allows a single instructor to conduct multiple small groups simultaneously in the same classroom. The TBL is equipped with a digital video wall, drop-down projector screens and wireless microphones for each table. This space is utilized for curricular activities and other campus events.
Auditoria
Learn More
The two large auditoria each have seating for up to 210 students. Each auditorium has tiered seating for optimal viewing and is equipped with ergonomic rolling chairs and push-to-talk microphones throughout the room.
Learning Resource Center/Library
Learn More
The 2,800-square-foot center is equipped with numerous independent study carrels and small group study rooms. The primarily electronic library provides access to digital resources 24/7 to all students on any device and location.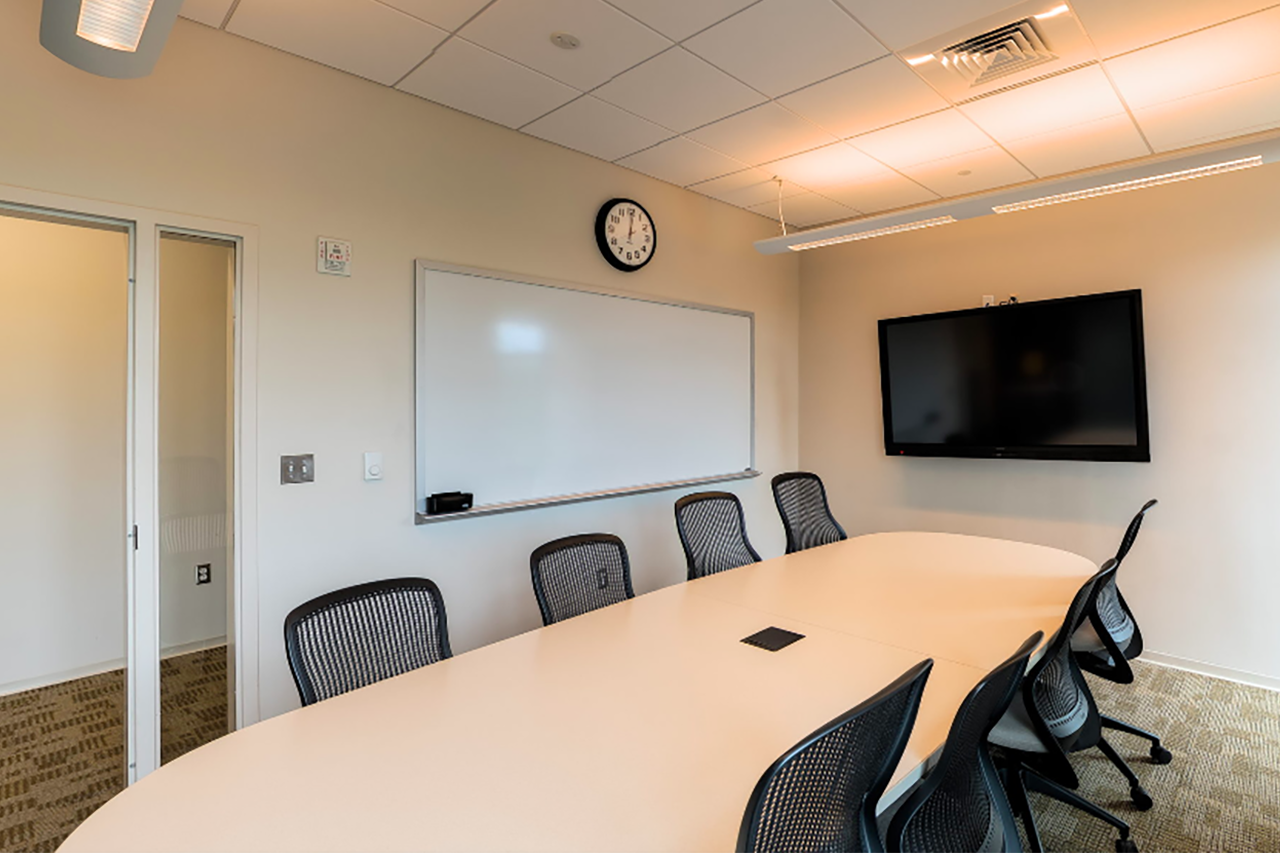 Study Spaces
Learn More
There are numerous study spaces located throughout the facility, including an 18-room small group education suite. Each room is equipped with a white board and an interactive monitor for digital display. These rooms are often used for group curricular activities.