Statement from the Alabama Medical Education Consortium
In 2017, the State of Alabama funded the Alabama Medical Education Consortium to assist up to 12 Alabama hospitals in starting new Graduate Medical Education programs. AMEC's mission is to increase physician manpower in our state, especially, but not limited to, rural and underserved areas. Our first successful effort was to increase the number of medical students in the state. AMEC partnered with the ACOM for its present mission to increase the opportunities for medical students to do their residencies in Alabama. We anticipate that the programs now being developed will greatly enhance the number who train in Alabama and thus who stay in Alabama. Two new residency programs opened in July 2018 and a third in 2019. To date, seven hospitals have been approved as an ACGME sponsoring institution, the first step in developing GME. Program Directors and faculty are being recruited for Family Medicine, Internal Medicine, a Transitional Year and Emergency Medicine.
We are grateful to Governor Ivey, the two Governors who preceded her, and to the State Legislature for its foresight in recognizing the pressing need for physicians in Alabama by funding this ongoing effort.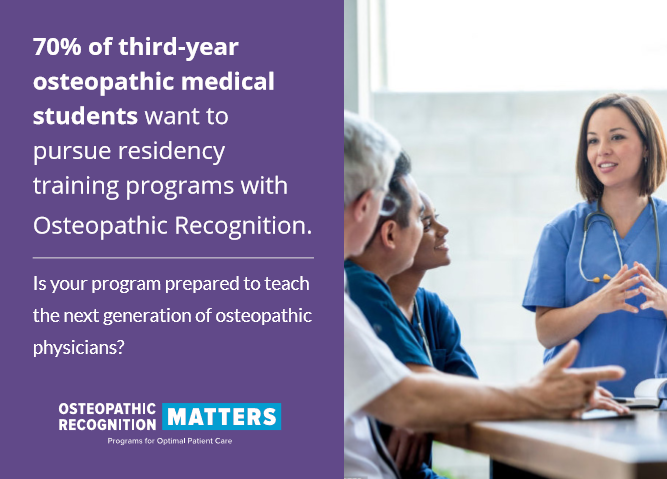 What is Osteopathic Recognition?
Additional acknowledgment from ACGME defining your program as one that integrates osteopathic principles and practice into each of the ACGME competencies.
Why Osteopathic Recognition?
Improved patient care

Increased positive feedback

Reduced costs through shorter hospital stays, high-quality care, and a focus on wellness and prevention in the primary care setting.

Competitive recruitment. In today's graduate medical education environment, both DO

and

MD medical students are seeking residency programs with an osteopathic focus. Read on to learn more!