The Simulation Competition (SimComp) is an event designed by ACOM to prepare students to compete in the national SimChallenge competition. Each team is presented with an emergent clinical scenario, which requires medical knowledge, clinical skills, teamwork, communication, and calm nerves to overcome the challenges. One ACOM team advances to the national competition each year. ACOM has risen to success through its students' participation in simulation competitions beyond the College, earning recognition on both national and international stages.
Vicodin Vikings – 2021 ACOM SimComp Champions
Team members:
David Cooper: Team Leader
Bobby Monaco: Case Coordinator
Jacob Gramacy: Scribe
Hannah Gregory: History Taker
Carson Woodward: Physical Exam
Quarterfinal Round
SIMps vs. WebDO
Sim & Tonic vs. Rib Raisers
Keep It Simple vs. SIMatic Dysfunction
The Depressed QTs vs. Vicodin Vikings
Semifinal Round
SIMps vs. Rib Raisers
SIMatic Dysfunction vs. Vicodin Vikings
Final Round
Rib Raisers vs. Vicodin Vikings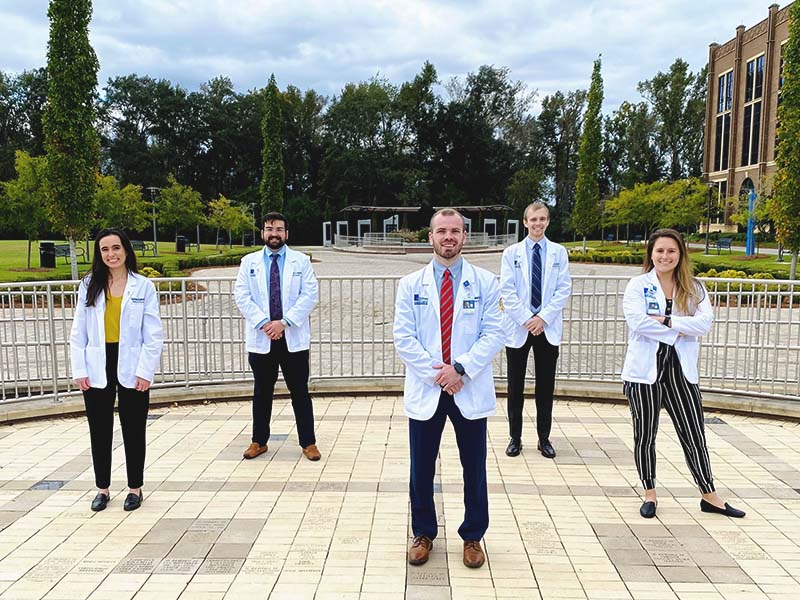 KeepItSimple
Learn More
We came up with our team name "KeepItSimple" because, as with many things in life, the importance of keeping things simple cannot be emphasized enough. We believe that in those life-or-death situations where we are caring for patient's it is all about keeping things simple so that we can think clearly and work effectively as a team to save our patient. We might not be the smartest or most experienced team, but our greatest strength is that we value working together as team to "KeepItSimple" and accomplish what none of us could on our own.
Rib Raisers
Learn More
The Rib Raisers are a group of second year medical students who share an affinity for both simulation and emergency medicine. Since we attend an osteopathic medical school, we wanted a name that is unique to the field. Rib Raising is one of the most versatile and widely used techniques in osteopathic medicine.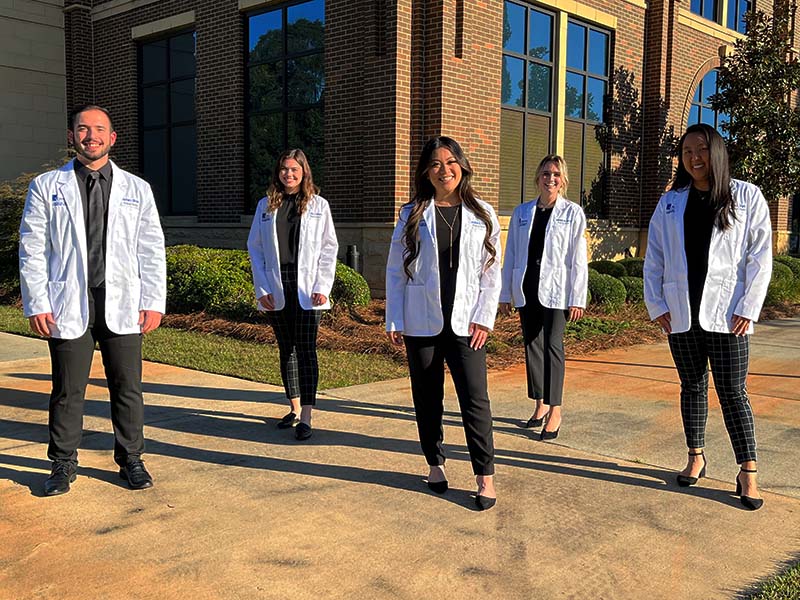 Sim & Tonic
Learn More
On one fateful Sunday afternoon, we started joking around with one another with SIM puns, and our physical examiner, Erin Park, suggested SIM & Tonic. Do not be fooled by our team name, our favorite thing to consume when we're trying to keep stress levels low as we gear up for SIM is actually Monster Mash fruit snacks.  We're excited to keep learning about the SIM world as teammates, but also excited to just make great memories as friends inside and outside of the clinical suite.
SIMatic Dysfunction
Learn More
Just like a somatic dysfunction, we are a group of dysfunctional individuals with varied backgrounds and experiences. But when brought together, we bring out the fun in dysFUNctional and "push" each other to be a better version of ourselves. This is why our team's name is SIMatic Dysfunction!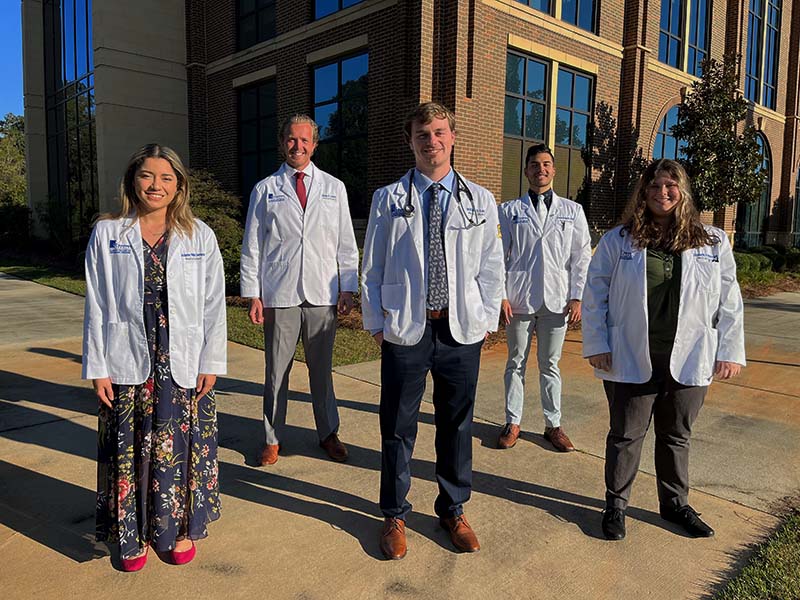 SIMps
Learn More
We came up with this name because we're simps for a good patient encounter. We love cracking jokes with each other so it was a funny name for our team.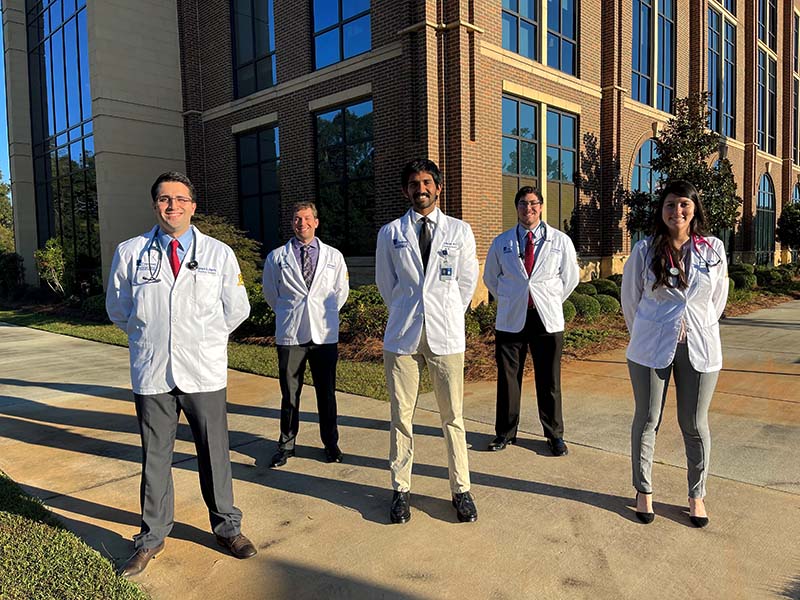 The Depressed QT's
Learn More
We came up with our name because we wanted to make an EMS/SIM related Pun. We decided on the Depressed QT's because we're a bunch of cute OMS-II's who had some mild burnout from learning about QT depression during Cardio.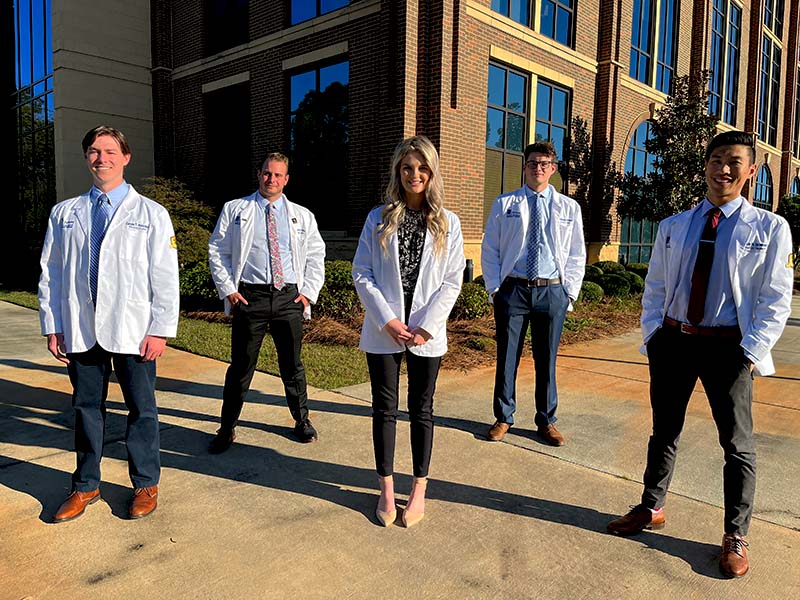 Vicodin Vikings
Learn More
Vicodin Vikings is a team made up of second years that are just trying to make it through medical school. We hope to take the competition by storm and rise to the top.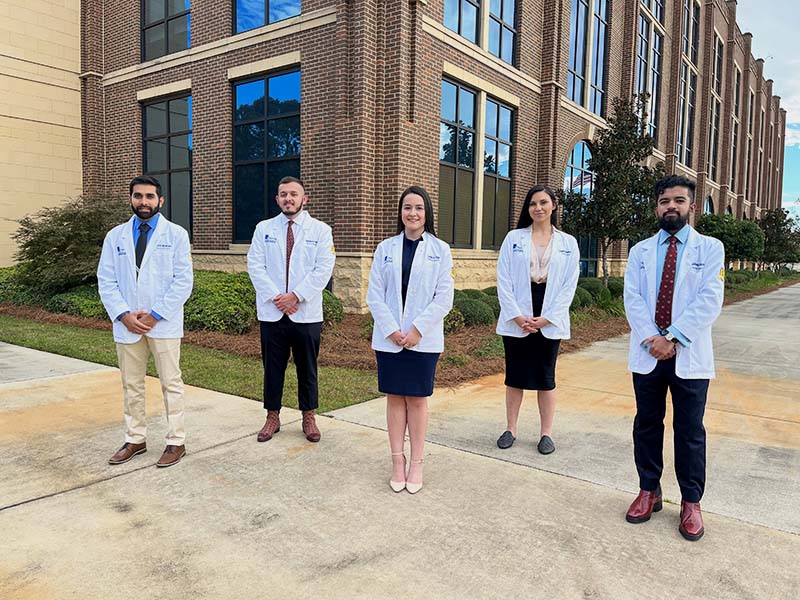 WebDO
Learn More
We came together as a team because we all have different backgrounds that we wanted to blend together in order to approach clinical scenarios that require fast, group-minded thinking. We picked our team name as a play on the popular website WebMD, but we wanted to make it our own DO version so that it is more inclusive to osteopathic physicians as they are becoming more prominent in todays society.