Academics
Admissions
Apply Now
The Alabama College of Osteopathic Medicine's (ACOM) recently established advisory board offers a community leadership perspective to the ACOM Board of Directors concerning the strategic direction of the college and to serve as a liaison to the community. Learn more about the individual members of the board below.
Click any member's listing to read their full bio.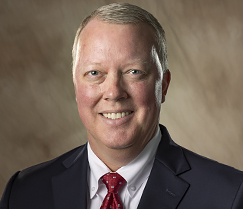 Brad Kimbro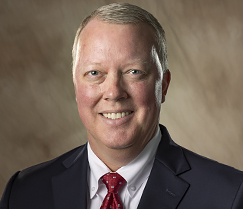 Mr. Kimbro is the Chief Operating Officer of Wiregrass Electric Cooperative and Chairman of the Ashford Downtown Redevelopment Authority.  He also serves as the Immediate Past Chairman of the Executive Board of the Dothan Area Chamber of Commerce, as the Immediate Past President of the Dothan-Tuesday Rotary Club, as a board member for the Grow Southeast Alabama Economic Development Board, as the Chairman of the Board at the Dothan-Houston County Library, as a member of the Advisory Board for the historic preservation of Dupree School, and as a board member of the Wiregrass United Way.  Mr. Kimbro has received numerous certifications, awards, and acknowledgments in management, planning and economic development, and communication and public relations from the National Rural Electric Cooperative Association, the Alabama Rural Electric Cooperative Association, and other utility industry organizations.  Mr. Kimbro is originally from Brantley, AL, and graduated from Troy University in 1991 with a B.S. in Business Marketing.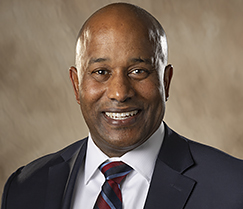 Zel Thomas, PhD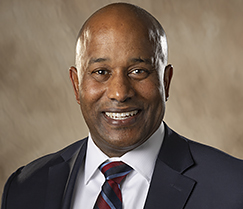 Before being appointed Superintendent of Enterprise City Schools in June 2021, Dr. Thomas has served in various other leadership positions within the district over the past seventeen years. He has worked with students of the Wiregrass area for more than twenty-eight years. He was an elementary teacher at Lisenby Elementary in Ozark, AL for five years before transitioning to administration as assistant principal for three years in Daleville, one year at Windham Elementary, and two more years at Daleville High School. He became principal at Abbeville High School before coming to the Enterprise City School system.
Dr. Thomas is a Dothan native and a graduate of Northview High School. He holds an Associate degree from Wallace Community College; a Bachelor of Elementary Education from Troy University; a Master of Education Leadership from Troy University; and a Ph.D. in Adult Education from Auburn University.
Velma Tribue
Ms. Tribue is the previous owner of Velma J. Tribue State Farm Insurance Agency, serving the wiregrass area for over 20 years.  She was inducted into the Dothan Business Hall of Fame in 2018.  Ms. Tribue's prior community service includes Chairwoman of the Dothan Area Chamber of Commerce Executive Board, Wiregrass United Way Board of Directors, Chairwoman of Dothan by Design, Wiregrass Museum of Art Board of Directors, House of Ruth, Houston-Love Memorial Library, Hawk-Houston Boys Club, Southeast Alabama Medical Center Women's Advisory Council, Girls Club Incorporated, Early Childhood Education Executive Committee, Leadership Alabama Class XVI, Alabama Humanities Foundation Board, Dothan-Houston County Intellectual Disabilities Board, Houston County Personnel Board, Southeast Alabama Regional Planning & Development Commission Revolving Loan Administration Board, Houston County Industrial Development Authority, and the National Association of Insurance and Financial Advisors.  Ms. Tribue received an undergraduate degree from Alabama State University and a master's degree in social work from Ohio State University.